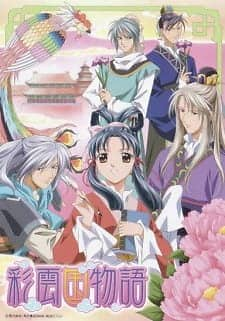 Most people think being born into a noble family means a life of comfort and wealth. That couldn't be further from the truth for Shuurei Kou. Despite the Kou family being an old and important bloodline, they've fallen on hard times. Shuurei's father works as an archivist in the Imperial library, which is a prestigious position, but unfortunately not one that pays much. To put food on the table, Shuurei works odd jobs such as teaching young children or playing live music in a restaurant―and even then, it's barely enough. Then, one day, a court advisor makes Shuurei an offer. If she becomes the concubine of the new, but lazy, emperor and teaches him how to become a good ruler, then she will receive 500 pieces of gold. Never one to turn down good money, Shuurei accepts the proposition. After all, the new emperor only prefers men so her virtue is safe… or so she thinks. The more time she spends in the palace, the more her old dream of becoming a court official is reignited. There's only one problem: she's a woman and women do not become government officials. Shuurei may be able to turn the emperor into a good ruler, but will it be at the expense of her own aspirations?
Aired: Apr 8, 2006 to Feb 24, 2007
Duration: 25 min. per ep.
Synonyms: Saiunkoku Monogatari
Li, Kouyuu

Main

Ran, Shuuei

Main

Shi, Ryuuki

Main

Shi, Seiran

Main

Kou, Shuurei

Main

Youshun

Supporting

To, Eigetsu

Supporting

Tei, Yuushun

Supporting

Shusui

Supporting

Shourin

Supporting

Sai, Shou

Supporting

Sa, Sakujun

Supporting

Sa, Kokujun

Supporting

Sa, Soujun

Supporting

Sa, Chushou

Supporting

Sa, Shunki

Supporting

Rou, Ensei

Supporting

Ran, Ryuuren

Supporting

Raien, Haku

Supporting

Kourin

Supporting
Because we are making use of some free resources to reduce the main server load, the player can be opened on another domain or showed as a new tab (you have to allow pop-up if you're not using Chrome).